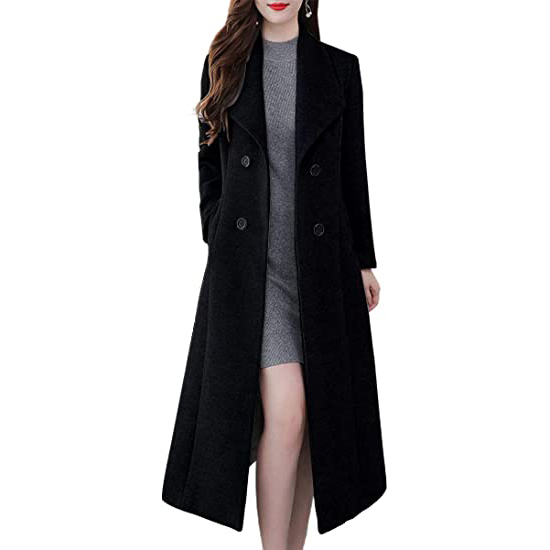 Reviewed by 209 customers
Women's Shawl Slim Wool Trench Coat
Long fleece jacket with 4 buttons on the front, ripped lapel collar, side welt pockets, rear half waistband, full length feminine fit
Suitable for both casual and formal occasions, this coat is perfect with dresses, sweaters, jeans, and more. ​
We strictly control the origin, technology and material of all products to give you the best quality products.
Free shipping, we pay tax, we recommend you add our WhatsApp: +44 07740173397 to track the delivery progress of your order, payment will be made only after receiving your order and confirming its quality
If you have any questions after you receive the product, please contact us via WhatsApp: +44 07740173397 or send an email to our customer service Email:

[email protected]

. Please tell us your name, contact information and order number, and our customer service staff will get back to you as soon as possible! Happy shopping!